Welcome to The Cobbler Family Pub & Restaurant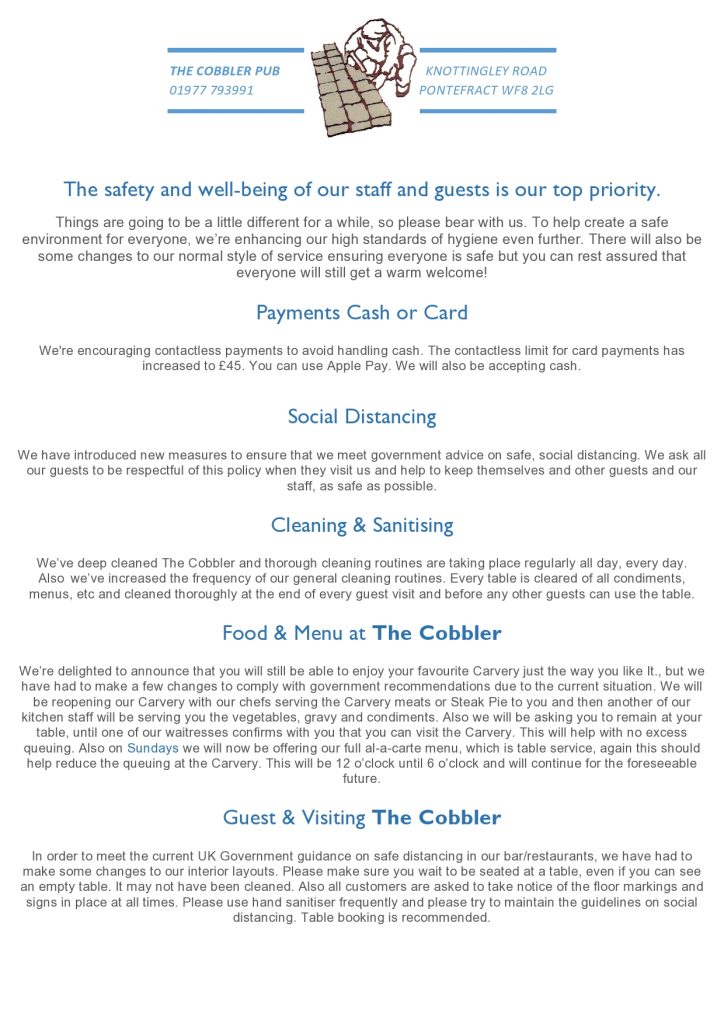 Christmas 2020 bookings now being taken – Check out our Christmas Day 2020 page for menu details
We are a traditional pub, where we specialise in home cooked food made using delicious locally sourced ingredients.  Our chefs have come to us from the acclaimed New Wheatsheaf, and their fantastic style of cooking comes through in our menus and all of the food served at The Cobbler.
There is a large car park and a fantastic open fire offering you a warm welcome into our cosy and inviting restaurant and bar area.
Outside The Cobbler is a large outdoor seating area which is perfect for enjoying the sunny weather.
We have a full Sky Sports Package, so that you can come down and enjoy a drink in our bar area whilst watching your favorite sports.

If you are looking for a family friendly pub, that is perfect for meals,  or a relaxing evening with family and friends, then The Cobbler is worth visiting.